A programme of repair and repainting of buoys, plus refurbishment of navigation lamps, batteries and power systems carried out by certified craftspeople and skilled technicians at Trinity House workshops in Harwich. Our purpose built depot, houses the highest quality preparation facilities including a fully equipped fabrication shop. It has the capability to refurbish any size buoy, regardless of its construction material, using an array of mobile and static specialist lifting equipment.
The service covers cleaning, examination, maintenance and exchange plus shore-based repair, refurbishment and replacement. We take a flexible approach based on your requirements and our proposed life-cycle maintenance plan will deliver excellent value for money.
Contact us to discuss your buoy refurbishment needs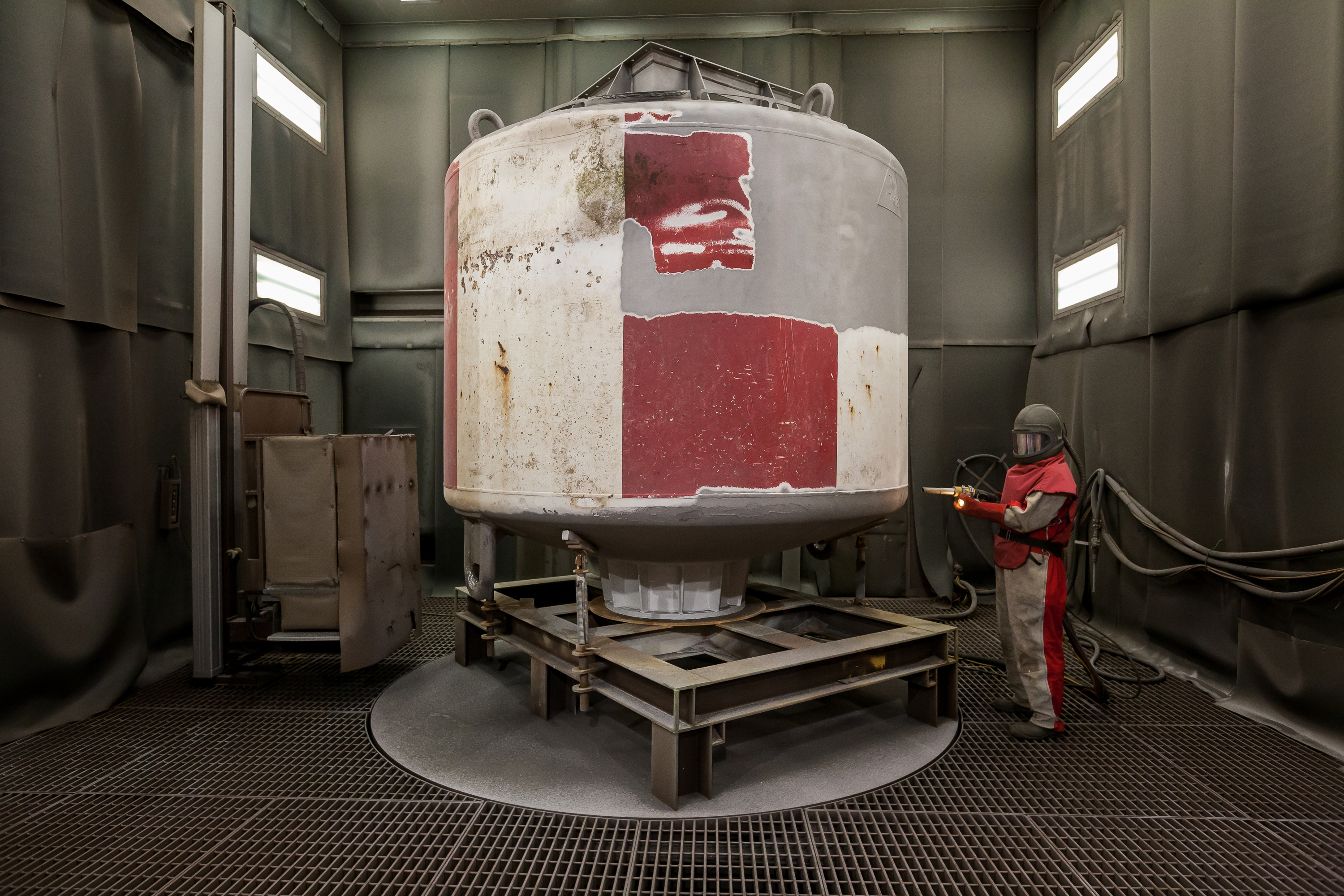 In our yard, buoys are sandblasted back to bare metal before repainting.
Some older buoys have 10 or more layers of paint. Blasting to bare metal has improved life cycle by providing a better surface for modern paints, with longer guaranteed finishes.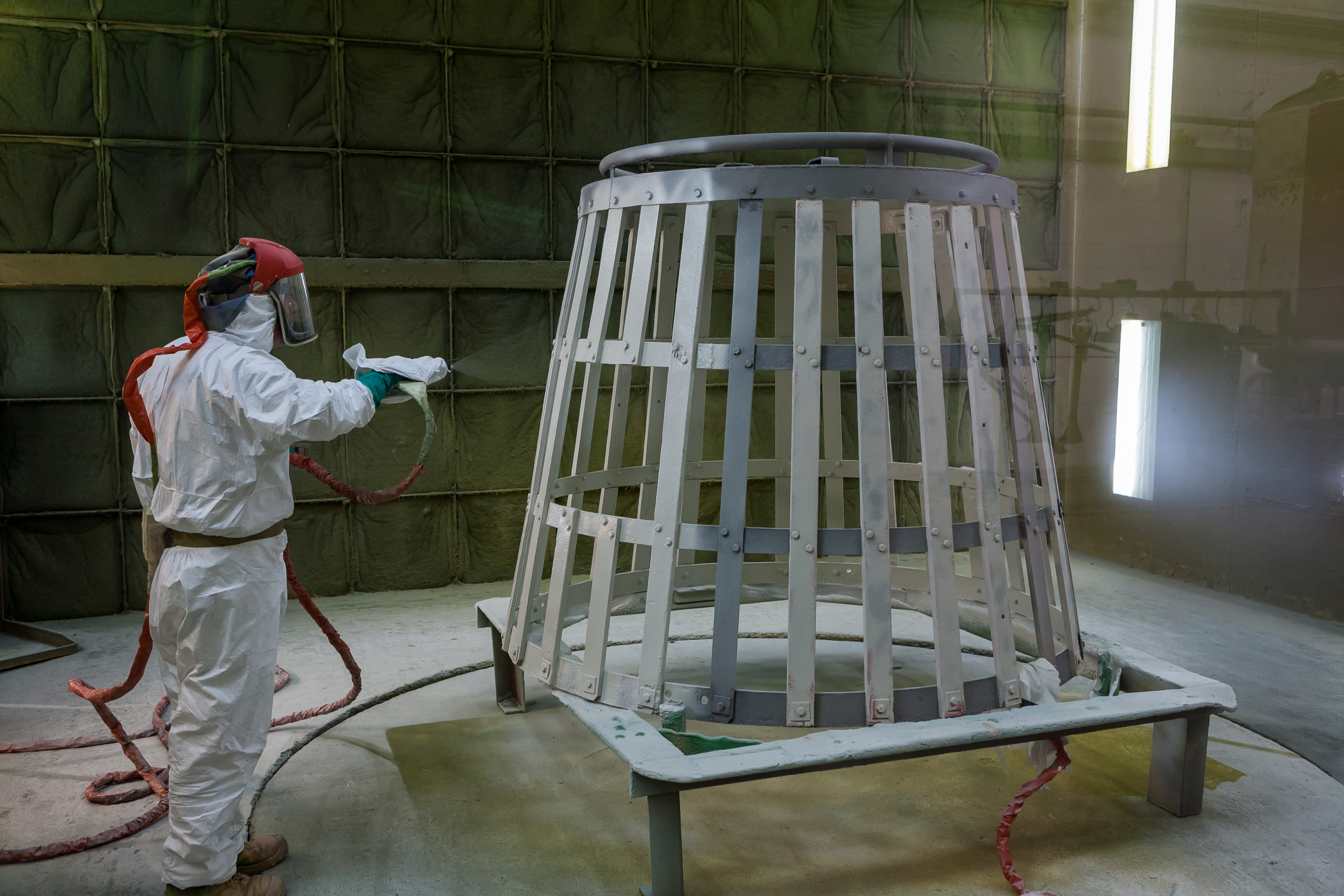 Sandblasting and painting buoys at our purpose built facility in Harwich where processes and waste materials are environmentally managed.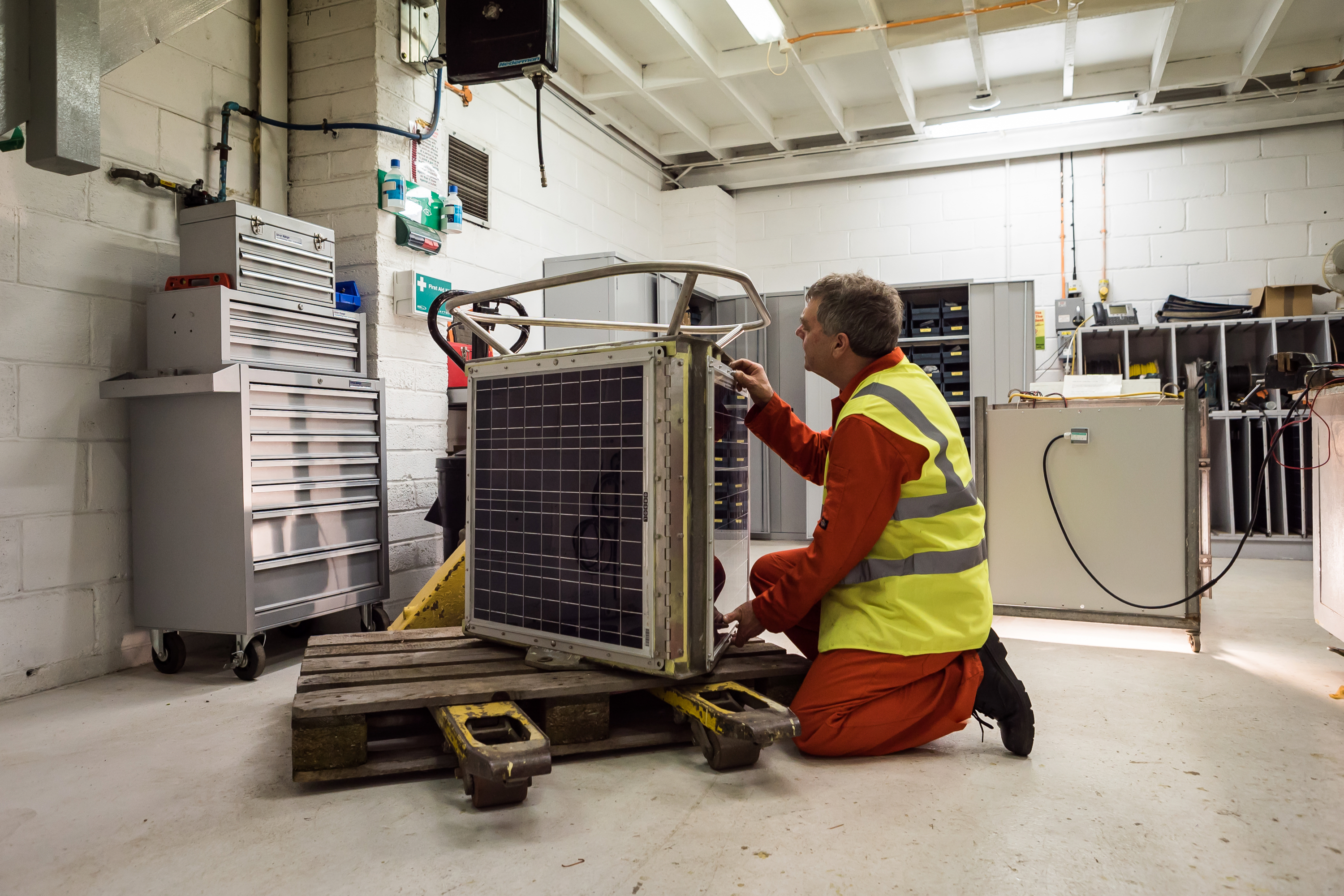 Solar panel maintenance at our yard in Swansea.
The buoy maintenance programme
Trinity house maintain and manage buoys as part of our statutory work as the General Lighthouse Authority. We utilise the same knowledge and expertise to provide services to customers through our buoy life cycle programme. Periodic refurbishment is part of that programme. We have a 5-8 year refurbishment cycle but, with the use of modern paints and paint technology, we are working to increase this to a 10 year cycle.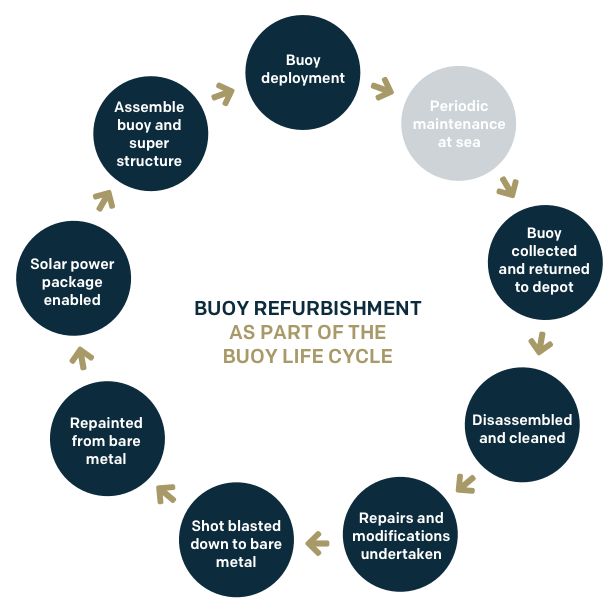 We maintain approximately 500 commercial stations at sea and our maintenance cycle is based upon years of experience. Seventy-five percent of our buoys are over 50 years old, some are over 100 years old.
Buoys are serviced at sea annually or bi-annually. Our ships inspect buoys throughout the year and determine which ones will need to be bought into a buoy yard and when.
The average time for a buoy to remain at sea is 5.5 years before being brought in to strip and rebuild. Improvements in paint technology mean that we are working towards a 10 year life cycle at sea, reducing maintenance requirements.
The buoy refurbishment process includes:

High pressure water jetting to remove marine growth
Dismantling and identification of any repairs required
Buoy body internal inspection, safe air and pressure testing
Fabric repairs and modifications to buoy bodies and super structures
Lifting lug tests within a calibrated test rig
Dry grit blasting to SA 2.5 for all ferrous and non-ferrous materials
State of the art electro-static plural spray paint system
Fully assembled and tested solar packages
Full telemetry and fitment of any additional Aid to Navigation
Condition reporting, estimation and final inspection and commissioning
---
We are moving all type 1 and type 2 buoys to new aluminium tower superstructures which contain all the equipment. The new superstructure is better to install and to maintain and provides for a higher light position. The higher the superstructure the further the light will travel - we have one buoy which has a ten mile light range.