Timely, professional maintenance of aids to navigation is essential for safety at sea. Our service includes periodic cleaning, examination and maintenance using our specialised fleet of vessels.
At each location we carry out an annual inspection and planned, preventative maintenance that includes checking location, moorings and exhibited character, lifting and cleaning, repair or replacement of parts and an annual condition report including advice and recommendations.

Contact us to discuss your buoy maintenance requirements


---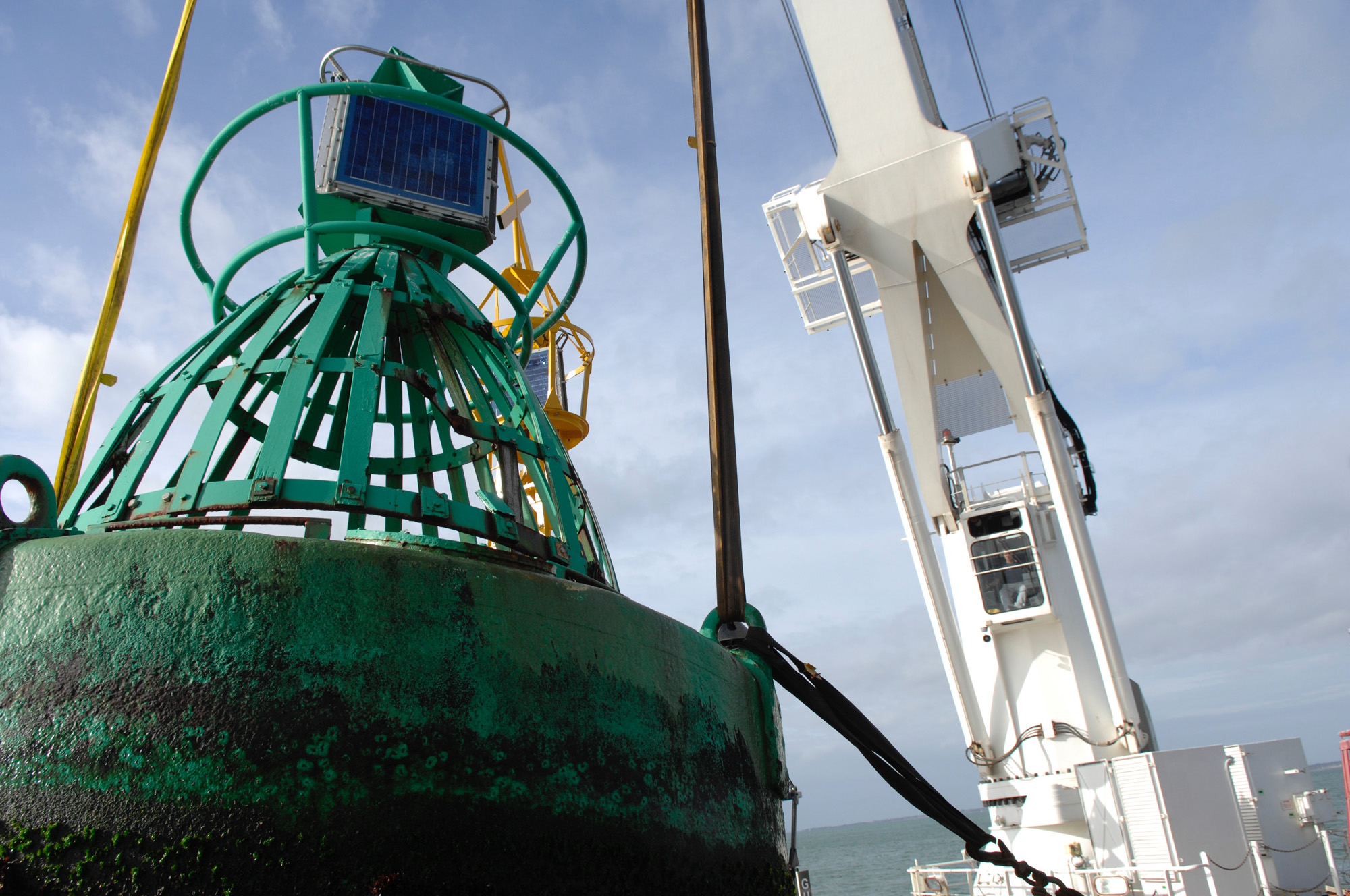 Lifting a buoy for routine inspection aboard our vessel, THV Galatea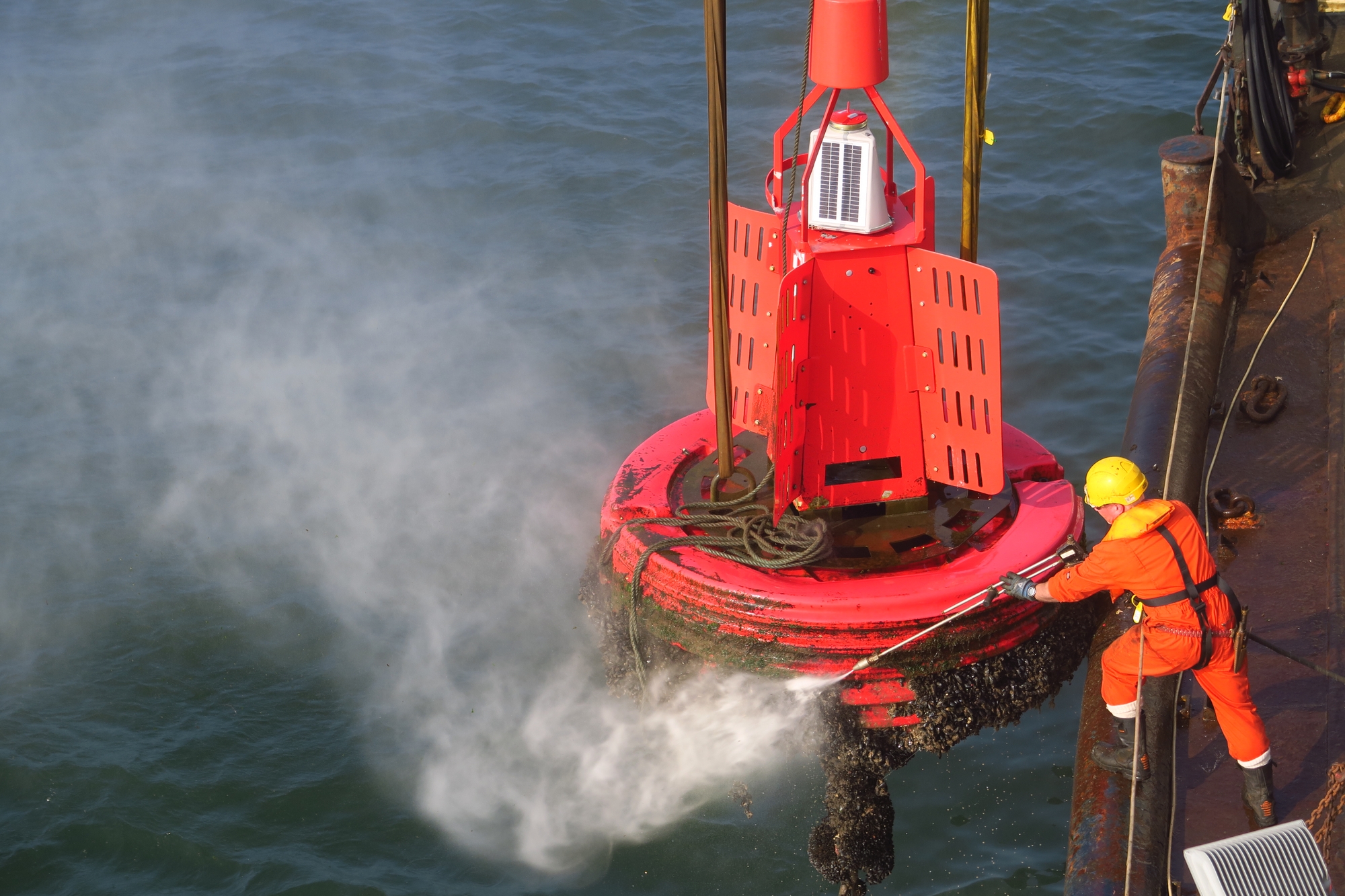 Cleaning a buoy aboard THV Patricia
---
The buoy maintenance programme
Trinity House maintain and manage buoys as part of our statutory work as the General Lighthouse Authority. We utilise the same knowledge and expertise to provide services to customers through our buoy life cycle programme. Periodic maintenance on-site is part of that programme.