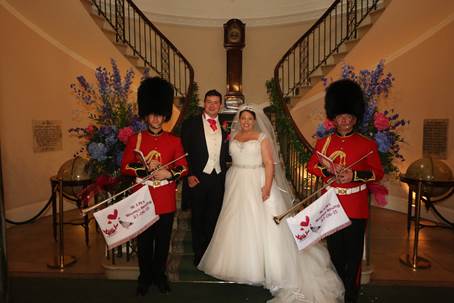 Trinity House is the perfect venue for a wedding. The house is presented perfectly and the space is very flexible. The staff are all very knowledgeable and are keen to help in any way they can. The recommended suppliers were also of an equally high standard.
They worked so hard to accommodate us in every way they could before the day (even though we had some outlandish requests) and on the day itself we couldn't ask for more. Zoe and her team were there the whole way through and their attention to detail didn't falter.
You would be hard pushed to find a Central London venue like this that will work as hard to make your day as special as you want it and the cost is also more reasonable than you would expect especially as you can supply your own bar.
We cannot thank everyone enough for the most fabulous day we had.