MV Mair is a tug operating out of Barry Docks in the Bristol Channel. Her overall length is 24 meters and her width is 6 meters.
MV Mair is suitable for buoy and beacon maintenance work in estuaries, harbours and at sea.
MV Mair is mostly utilised for emergency response cover, buoy and beacon casualty work and regular buoy maintenance and replacement. She assists the Trinity House project department with beacon rebuilds and refurbishment, regular hydrographic surveys and towing Lightships and Light floats. Contract work customers include Welsh water, Wessex Water, South West Water, CEFAS and local ports.
Hydrographic surveys are carried out using Hypac survey package, with Lowrance sidescan for wreck detection.
Mair can lift 3 tonne at the side of the vessel and has been recently fitted with an 8 tonnes tugger winch for recovering moorings and sinkers over the bow.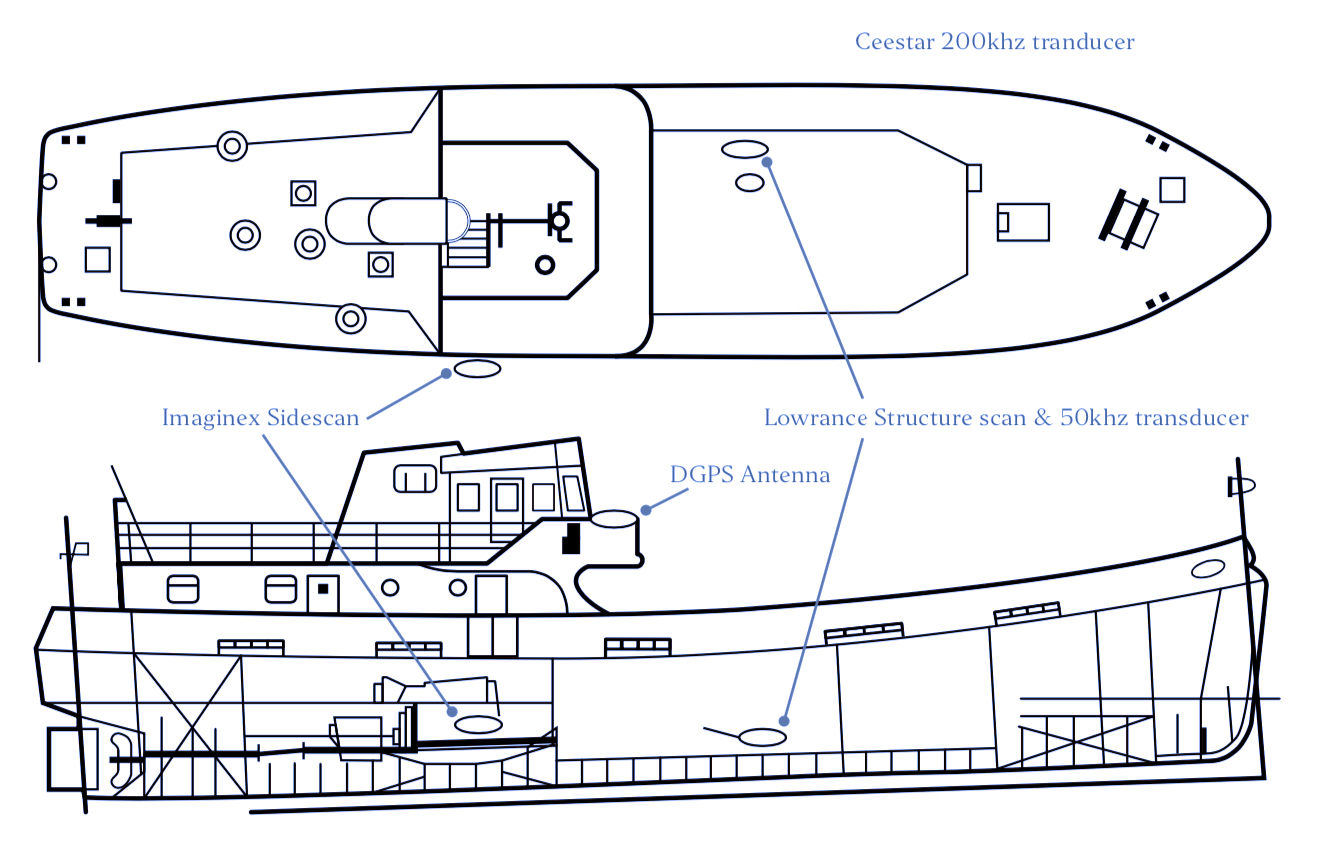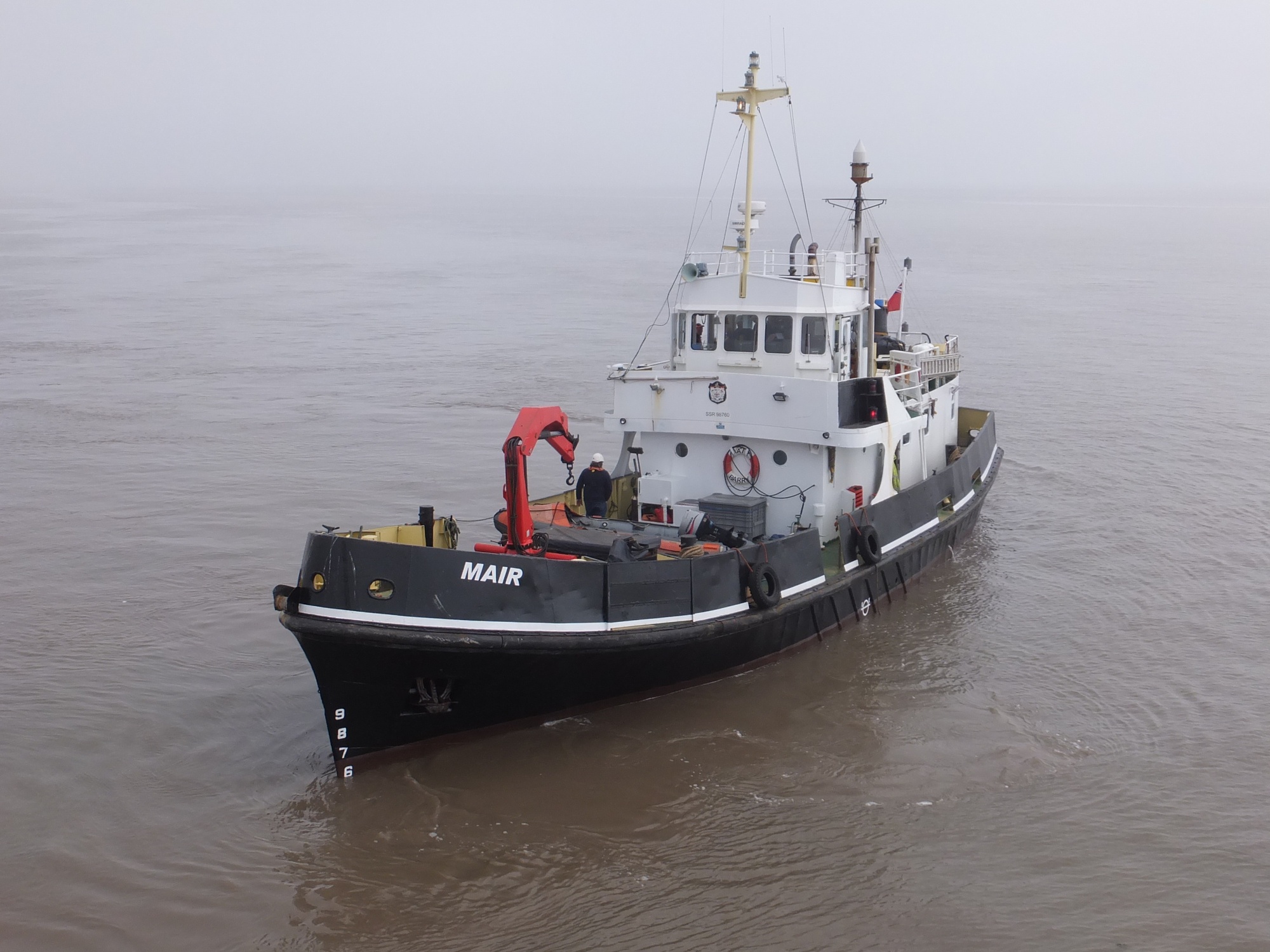 History and ownership
Mair was built in 1974 and bought from the Admiralty in 2002, coming into service with Trinity House in August that year.
GJ Binding & Sons Ltd, the owners have worked for Trinity House for 70 years, the present owner taking over from his father.
The crew have between them over 50 years experience working for Trinity House, not including the owners 40+ years, and one of the Masters 25 years.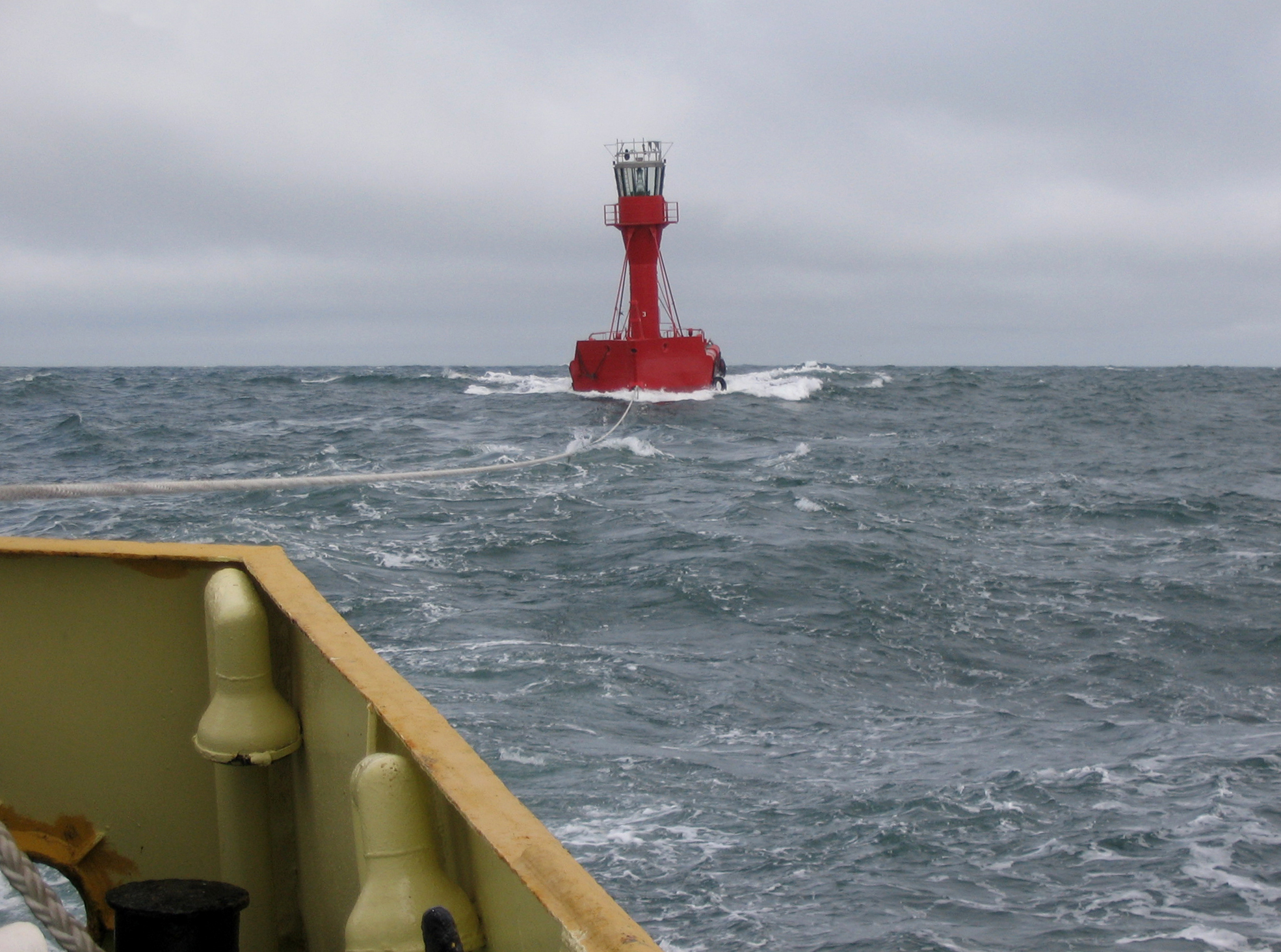 MV Mair towing a lightfloat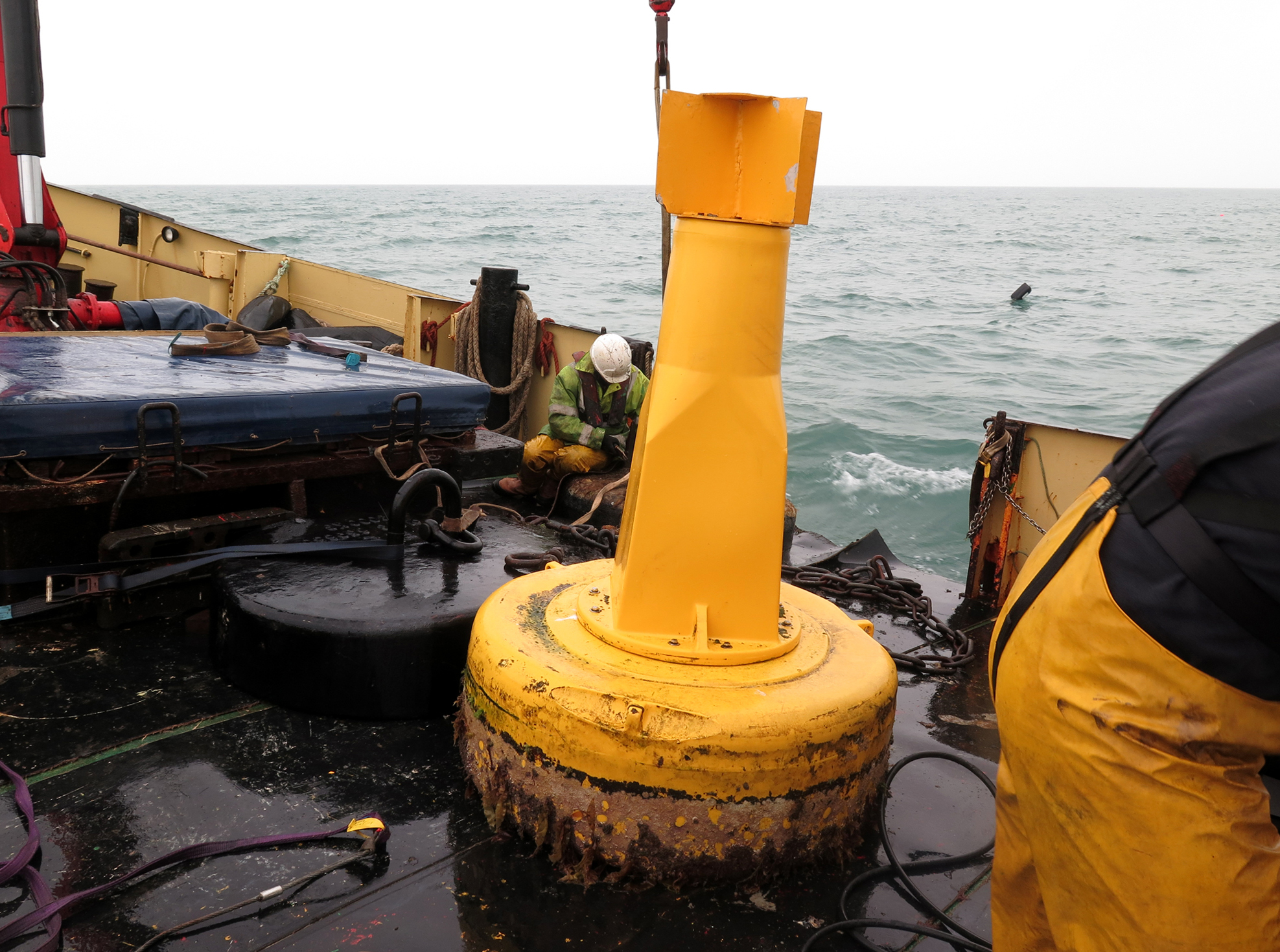 Buoy work aboard MV Mair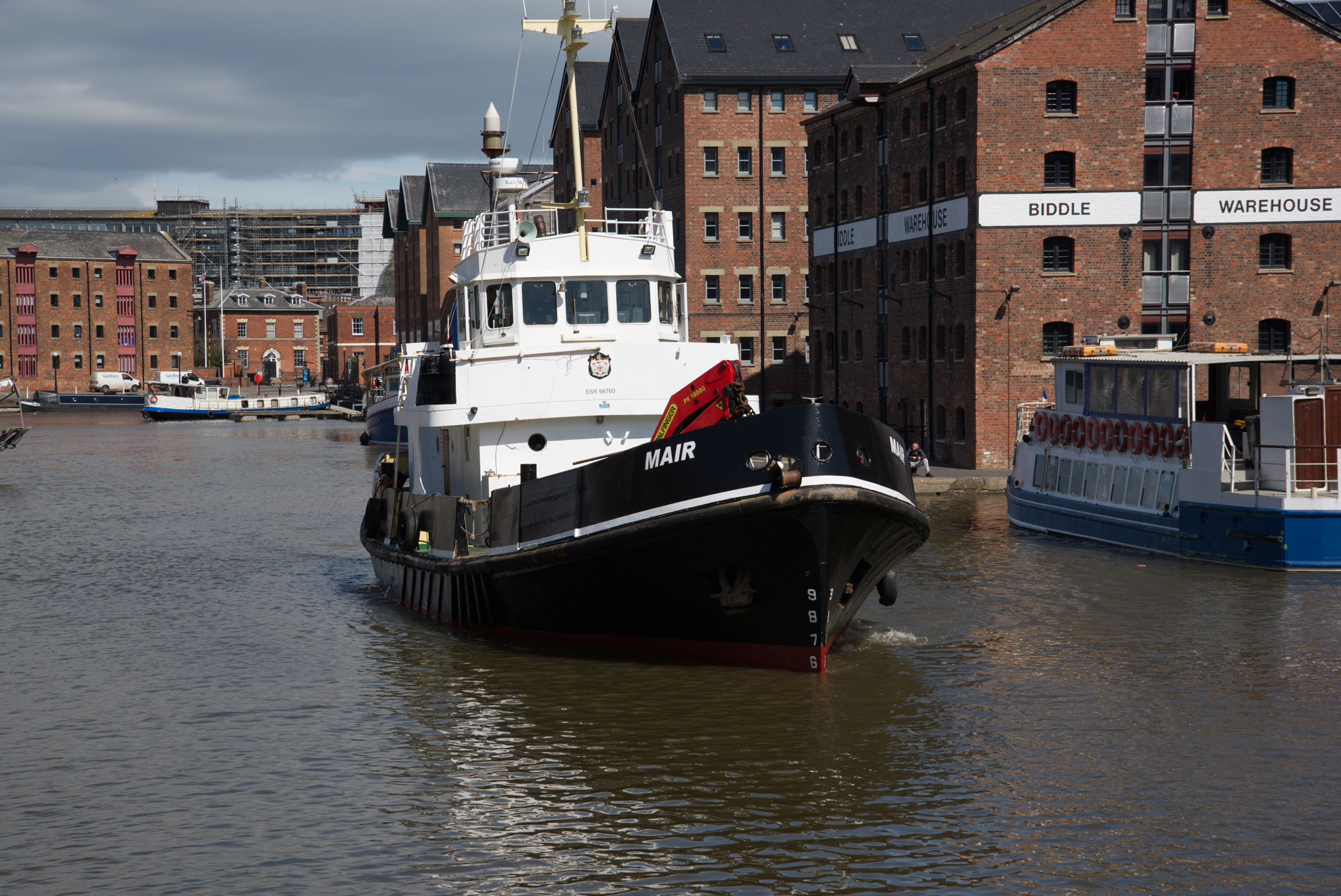 MV Mair in Gloucester harbour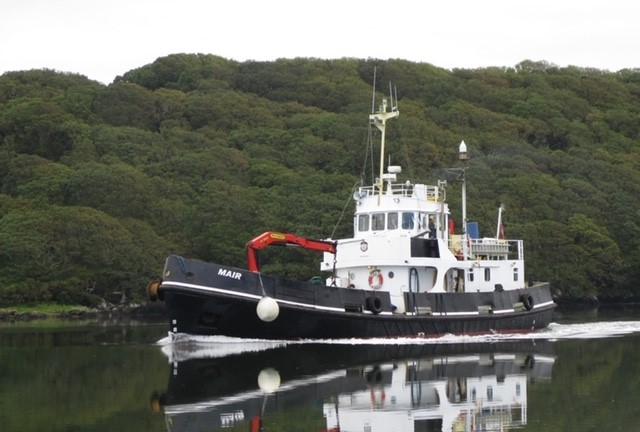 MV Mair in Milford Haven
TECHNICAL SPECIFICATION
---
Displacement 150T
Crane 17 t/m (3.7T at ships side)
LOA 24.35m
Bow thruster
Beam 6.4m
3000psi water jetting plant
Draft 2.4m
Welding and burning plant
Speed 10.5 knots
2 x 440v generators
Range 1000 miles
Workboat code Category 2; licensed for 12 passengers plus crew
---
BRIDGE EQUIPMENT
Radar, Chart plotter, VHF.
---
ACCOMMODATION
3 Twin Cabins
3 Single Cabins
Galley
Lounge
---
SURVEY EQUIPMENT DETAILS
DEPTH MEASUREMENT
Ceestar Survey Echo Sounder
200 kHz 8 degree beam width @ 3dB
Lowrance 50/200kHz echo sounder
Beamwidth 50 kHz 45° @-3dB
200 kHz 12° @-3dB
Valeport Digital Sound Velocity Profiler
Range 1400 to 1600 m/s
Resolution 0.001 m/s
Accuracy +/- 0.05 m/s
Acoustic frequency 2.5 Mhz, single pulse
POSITION FIXING
Simrad NSO Marine Processor Plotter with Simrad MX575C antenna. All appropriate offsets applied in Hypac.
SURVEY SOFTWARE
SIDESCAN
Lowrance Structure Scan Dual Frequency 455kHz
Sonar Output Power Max WRMS: 500W, WPK: 4000W W
Sidescan Specifications
Max Range 455kHz (500ft — 250/side))
Downscan Specifications:
Max Depth 300 ft (455kHz)
---
OTHER EQUIPMENT & FACILITIES AT BARRY DOCKS
6 Metre Heavy Duty Inflatable
5.5 Metre Heavy Duty Inflatable
50hp O/B motor, kept on board Mair
5.5 Metre Heavy Duty Inflatable
50hp outboard motor, kept in boat house on trailer
4m Fibre Glass Boat
Boarding boat kept on running mooring in Barry outer harbour
Towing vehicle
Storage container
12m x 3m steel container with security locks with 24 sq.m of adjoining land. Used for storing equipment, inflatable boats for access to Mair.
Loading berth
The outer harbour berth for loading heavy equipment is accessible for 6 hours around high water. There is a caged storage compound and a small secure concrete building.
Potable water supply.
Lifting Frame
Tenancy agreement for lifting frame (SWL 3T).