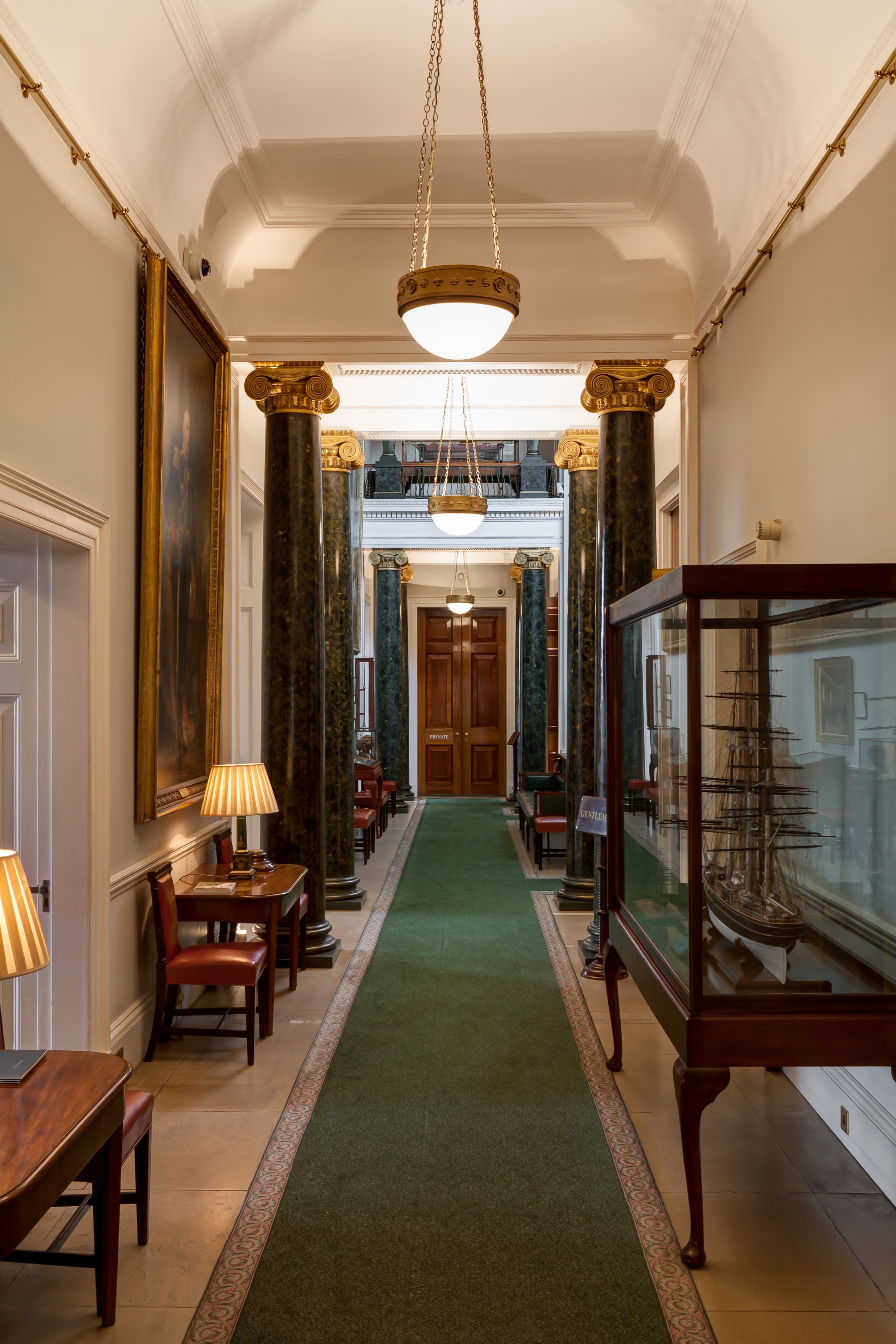 At the top of the staircase is the imposing Quarterdeck which runs virtually the length of the House and houses a fine collection of 18th century paintings including the Great Court Painting, commissioned in 1794, to commemorate the initial designs for Trinity House.
Beneath this hangs the Bell from the Royal Yacht Britannia given to HM the Queen by Trinity House on Trafalgar Day 1953 and given back to the house when the ship was decommissioned.
Musical welcome
For weddings, the Quarterdeck is often used as the location for string quartets and harpists as guests are welcomed through to the library.