Staircase
A magnificent, Georgian, twin-curved, spiral staircase by Samuel Wyatt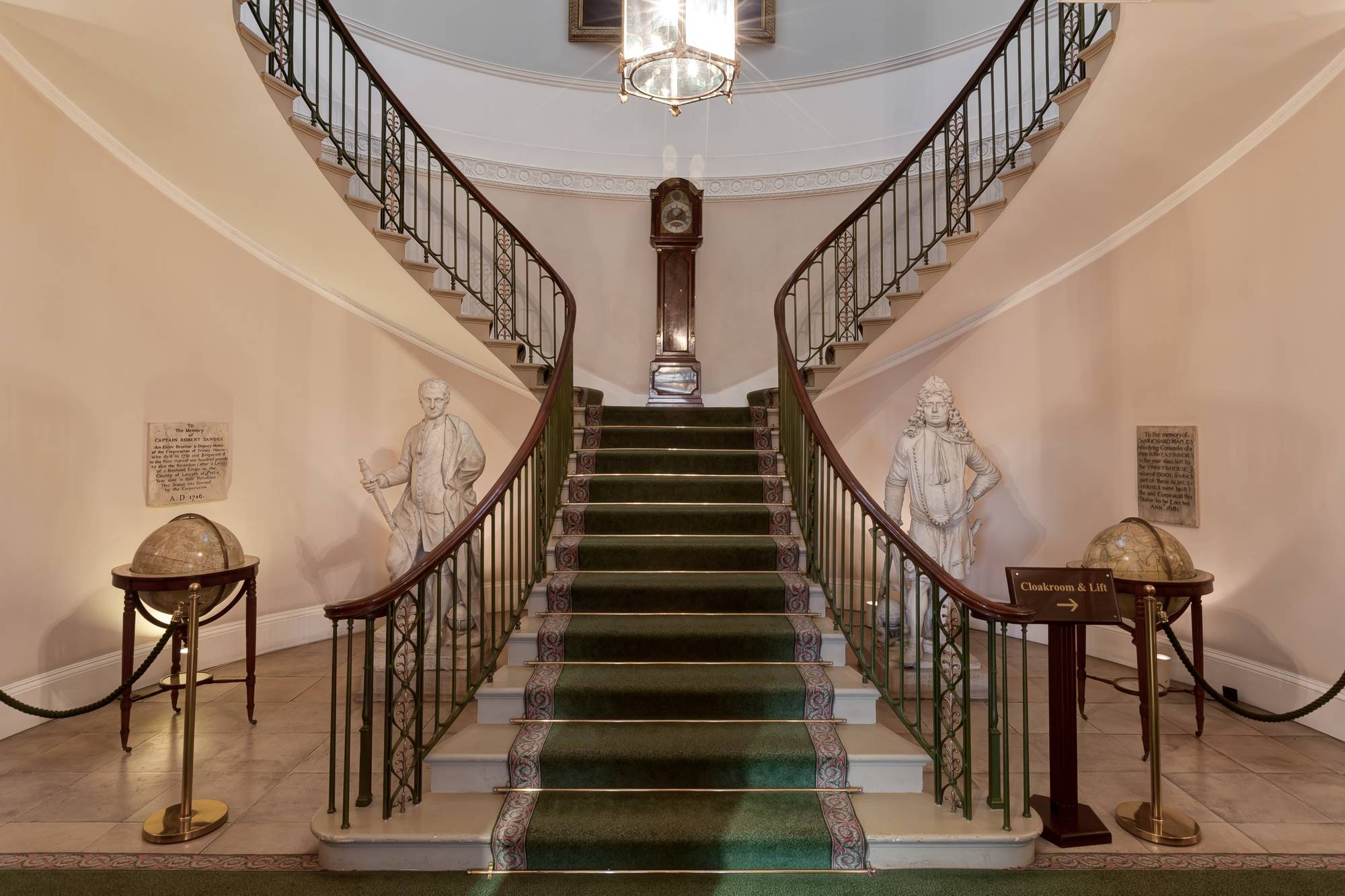 Coming in to the Entrance Hall, the eye is inevitably drawn towards the magnificent twin-curved staircase designed by Samuel Wyatt.
A fine example of Georgian architecture, the staircase is flanked by two notable benefactors of The Corporation: Captain Sandes who gave Trinity House a 500 acre estate in Lincolnshire in 1721 and Captain Maples who donated money for the construction of Almshouses now situated in Walmer, Kent.
Earl Howe, Captain Woolmore and Pitt the Younger cast an imposing eye from portraits mounted at the top of the staircase.